The Mayor of London, Sadiq Khan, has recently announced a new target of 35% for affordable housing included in new housing schemes by private developers. In return, housebuilders that meet the target will be offered a fast-track planning route.
The quotas were revealed at the end of November 2016 in Supplementary Planning Guidance which City Hall intend to use to help solve the problem of London's housing crisis. Such planning guidance is often issued by the Mayor of London where urgent policy is needed to help solve an emerging problem or when levels of detail on planning are not sufficiently covered in existing policy.
Under the guidance issued last month, private developers that are able to offer 35% affordable housing in a development will be exempted from having to reveal the profitability of their scheme in a 'viability assessment'. Developers that meet with the 35% quota will have planning waived through without the need to submit a document showing the viability of a scheme.
An important part of any planning application is a 'viability assessment' that shows the costs and revenues of a project, and how much affordable housing can be provided whilst still producing profit. These statements can often be controversial and lead to disputes between the local planning authority and the developer.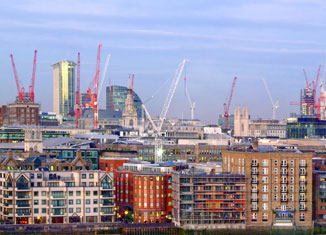 Clearly the interests of both parties are different - with the developer wanting as much profit as it can make and the planners looking for the provision of as much affordable housing as possible. The idea behind the new quotas is to use them as an incentive for private developers to get waived through the planning process without having to reveal crucial profitability figures.
Those projects that fall short of the 35% threshold will have to go through the normal process for planning and will have to make public their viability assessment. Other information relevant to planning decisions will also have to be published by private developers that do not meet the threshold. Only in very limited circumstances is such planning information allowed to be made private, for example if it is in the public interest to remain so.
The new Supplementary Planning Guidance is, however, only 'guidance' and does not actually change planning policy. The only way to change the process would be for City Hall to amend the London Plan. The London Plan is the Mayor's development strategy for London and sets out an economic, environmental and social framework for development. All planning applications in London must be determined in accordance with the London Plan.
The Mayor of London is also under a statutory duty to keep the London Plan under review and can alter the plan, subject to consultation, but any changes to the London Plan itself take time. If it would take a couple of years to alter the London Plan then the Mayor has to be seen to be doing something now and is trying to tackle affordable housing targets by issuing guidance.
There is still a real concern that London boroughs will continue to use their own lower affordable housing targets, rather than meet the new 35% affordable housing quota, and City Hall may have a job ensuring that the guidance is followed by London boroughs.
Critics are also pointing out that the 35% target falls short of Sadiq Khan's original manifesto which promised 'to set a target of 50% of all new homes in London to be genuinely affordable'. City Hall claim that the new guidance is just one step towards the long-term goal of half of new homes being affordable by the end of the decade. However, the guidance is only a small step in what is a much larger problem when faced with a serious lack of homes for ordinary Londoners.
It will remain to be seen whether this 'carrot and stick' incentive for private developers to fast-track through planning will actually create more affordable homes in the short or long term. Whether housebuilders will simply choose to ignore the new targets, and continue to negotiate with planners over viability assessments, remains to be seen.