A crunch point is imminent on Wednesday 25th March for retail, leisure and commercial occupiers, with quarterly rents due. COVID-19 has already seen the closure of the hospitality sector and with further retail restrictions expected, landlords and tenants will need open and frank discussions regarding their ability to pay, says property law firm Collyer Bristow.

Jane Lindop, a senior associate in the Real Estate team at law firm Collyer Bristow whose clients include both commercial property landlords and tenants, comments.
"The Government has introduced a raft of measures to help businesses and their staff that will be of help to tenants and should be explored. It is also likely that, as this crisis deepens, further measures of support will be introduced.
"Whilst landlords may be reluctant to agree any rent concessions, they and their tenants should open an honest dialogue. Landlords may accept monthly instead of quarterly rental payments or may even agree to a rent-free period."
"It is likely to be in landlords' interests to protect tenants from insolvency, particularly if that tenant has a good rent covenant and is confident that business will return once normal trading positions return. Landlords will, of course, be very aware that it will be difficult, if not impossible, to find new tenants at this particular point in time."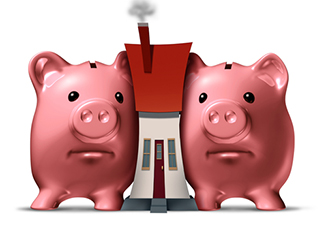 Jane adds: "Any rent concessions between a landlord and occupier should be formally documented, typically by way of a side letter, setting out clearly the concessions agreed and the time period in which they apply.
"Where the current occupier is not the original tenant who took on the lease, a landlord may have taken an authorised guarantee agreement (AGA) from their predecessor. An AGA can allow the landlord to pursue the previous tenant for payment of rent if the current tenant defaults."
Landlords with tenants who have persistently delayed or failed to pay rent, or who are in breach of covenants, such as repair of a property, may decide that forfeiture is the best option.
If forfeiting for non-payment of rent, a landlord can take back immediate possession by re-entering the property and changing the door locks. However, says Jane, if forfeiture is based on a tenant's breach of other covenants, notice must be served giving the tenant reasonable time to remedy the breach.
Jane said: "If a lease is forfeited, tenants can also turn to the courts to have it reinstated, but this is usually only granted if the tenant is able to pay the rent arrears or make good breaches of covenant."
Despite the Government's interventions, the coronavirus pandemic is, unfortunately, likely to see businesses collapse and fall into insolvency. If a landlord has taken a rent deposit, they will be entitled to retain all or part of it to cover arrears and other losses following the termination of the lease.
Jane adds": "If the tenant had provided a guarantor, a landlord may call on them to cover losses or take on a new lease on the same terms. However, if a landlord does not have any of these they will be treated as an unsecured creditor and will have to claim for any sums owing in the insolvency proceedings."