After many months of anticipation from the record awards entrants this year the winners of the Property Investors Awards 2021 were announced on the 24th November.
The thirteen deserving winners were announced across a range of different categories, representing a diverse and prestigious set of candidates across many areas of the property investment industry.
Founder of the Awards, Cyril Thomas said: "The consistent growth in applicants and the quality of the entries to the Property Investors Awards is a testament to the hard work and creative talent on display by investors year on year.
"We continue to be impressed by the quality of deals presented by our applicants in what has been an uncertain climate for investors over the past year. Again, I'd like to thank all of our partners, judges, and sponsors for helping to make this year's awards such an outstanding success and we look forward to celebrating with you all again in person at our new venue for the Property Investors Awards 2022."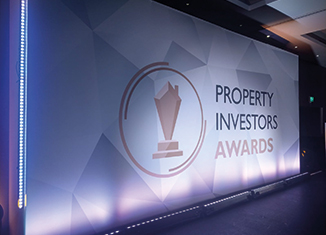 The winners in the 13 separate categories are:
Commercial Property Conversion of the Year – Andy Babbayan, Director, Target Five Property Consultants
HMO Property Deal of the Year (6 or less rooms) – Jack Jiggens and Ben Richards, Directors, XP Property
HMO Property Deal of the Year (over 6 rooms) – Farrington Properties
HMO Property Investor of the Year – Luke Spikes, Director, Higgihaus
Property Deal of the Year – Malkti Purewal and Sanjay Kumar, Directors, Savoys Properties
Property Developer of the Year (<£5 million) - Malkti Purewal and Sanjay Kumar, Directors, Savoys Properties
Property Development of the Year – Greencore Construction
Property Investor of the Year – Jamie York, Director, Aspire Property Group
Property Trader of the Year – Dan Buchan, Director, Aspire Property Group
SSAS Property Investor of the Year – Ian Morton, Director, Heritage Property Group
Young Property Investor of the Year – Max Rayner, CEO, Stuart Clinton Property
New Property Investor of the Year – Alfred Dzadey, Founder, Real Property Ventures
Co-Living Deal of the Year – Luke Spikes, Director, Higgihaus
Commenting on the outcome of this year's awards, one of the regular judges, Jay Howard, director at Hammered Auctions said: "It is my belief that in order to apply for the Property Investor Awards, you must as an Investor/developer know that what you are doing is above and beyond the ordinary. Something that merits an accolade of this magnitude. This is my second year as a judge and I absolutely love not just looking at property deals, but getting to see behind the deal and look at what the applicant has done differently, or what series of things they have done differently in order to take their deal from the ordinary to the extraordinary. There are some very intelligent things being done by investor/developers in today's market, whilst also providing quality housing and better standards of living for the wider UK population."
Winner of the award for Commercial Property Conversion of the Year, Andy Babbayan said: "We are delighted to have won the Commercial Property Conversion of The Year. The changes and extension of permitted development rights has enabled us to carry out more commercial conversions to be able to produce great quality HMOs. The relative sq ft values mean that there is a true arbitrage opportunity and we are truly regenerating the town and city centres. There is a lot of redundant space above retail units that are now being brought back into use. This would not be possible without our fantastic team at Target Five who all share our passion for creating excellent, quality homes for our residents."
Winner of the award for Property Deal of the Year, Malkit Purewal said: "2021 has been a challenging year with many factors out of our control. However, to come out at the end of the year with an award is a great achievement and extremely rewarding for the whole Savoys Properties team. We would like to thank the hard work put in by the whole team in a challenging environment and we look forward to continue to push to higher standards. In addition, thanks to our families and friends in supporting us with our property journey."