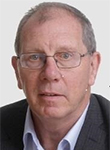 The central land register for which HM Land Registry is responsible holds over 25 million titles covering 87% of the land mass of England and Wales. It currently protects the ownership of land valued at £7 trillion and enables over £1 trillion worth of personal and commercial lending to be secured against property.
That security is underwritten by the Land Registry in the form of a state guarantee by which every property owner's title is backed up by an indemnity if a mistake is made in the register that causes loss. In recent years the "mistake" that has caused the most loss is the registration of a forged deed, such as a transfer, mortgage or the discharge of a mortgage.
Over the last 10 years, around £55 million has been paid out under the indemnity scheme because of forgeries.
To combat fraud the Land Registry has strict rules for the registration of interests in land. The burden of these rules falls largely upon conveyancers who are required to validate the identity of parties to the transaction and submit only original signed transfer documents. When relevant applications are lodged in person by individual parties to transactions then those individuals must prove their identity directly to the Land Registry
The current lockdown has resulted in a significant delay in property transactions due to the physical restrictions faced by the wider property industry. This delay is compounded by the practical difficulties that conveyancers have in meeting clients, signing contracts and deeds and processing applications for registration.
The Land Registry reacted quickly to the crisis by an early, albeit temporary relaxation of some of its time limits. Now however the Land Registry has made more significant but temporary changes which are intended to minimise the need for paper and personal contact in the execution of documents and the checking of identity.
Until these changes were introduced the Land Registry would only accept verification of identity by conveyancers and chartered legal executives. From the 4th May 2020 verification can now be undertaken in person or by video call by persons holding a current UK passport who work, or have worked, in other professions including:
bank officials and regulated financial advisers
medical doctors, dentists and veterinary surgeons
chartered and certified accountants
police officers and officers in the UK armed forces
teachers and college and university teaching staff
UK civil servants of senior executive officer (SEO) grade or above magistrates
The Land Registry has also introduced temporary rules which enable "virtually signed" documents to be accepted for registration.
With a few exceptions a legal interest in land cannot be conveyed or created without a deed. In order to be effective that deed needs to be registered at the Land Registry which until 4th May 2020 would only accept what is known as a "wet ink" signature. That is an original signed document and not an electronic or scanned copy signature.
The current crisis causes difficulties for conveyancers in obtaining wet ink signatures on deeds especially where deeds require signature by several different parties.
The Law Commission recently endorsed a suggestion put forward by the Law Society in 2009. This advocated an approach to the execution of deeds (whether by an individual or on behalf of a company) where the parties were not all present on completion of a transaction. The form of signature requires a scanned manuscript signature being added to the final version of the document. The approach was referred to by the Law Society, and subsequently by the Law Commission, as "Option 1" although better known by lawyers as part of the 'Mercury signing approach " after the 2008 Mercury Tax Group case in which the High Court analysed the validity of a document containing a scanned signature
HM Land Registry will now and until further notice, accept for the purposes of registration a transfer or other dispositionary deed signed in accordance with "Option 1."
If used for land registration purposes, the signature page of a deed will need to be signed in pen and witnessed in person (not by a video call). The signature will then need to be captured, with a scanner or a camera, to produce a PDF, JPEG or other suitable copy of the signed signature page. Each party sends a single email to their conveyancer to which is attached the final agreed copy of the document and the copy of the signed signature page which is then submitted for registration
Although these changes are expressed to be temporary they will be welcomed by conveyancers and their clients and they may become permanent. They will allow transactions to proceed without the delay otherwise associated in finding an appropriately qualified validator. Acceptance of the Mercury signing approach overcomes the delay in collecting together documents containing all necessary wet ink signatures and recognises a common and accepted approach by the legal profession to closing out transactions.
Their permanence or otherwise however is likely to be judged on whether or not more fraud cases result. Any increase in claims on the indemnity fund will result in a swift reappraisal by the Land Registry.