A large, high-profile contingent of Qatari dignitaries, business leaders and investors were welcomed to a major inter-governmental event in London and Birmingham this week to find out more about property investment opportunities across the UK. The timing could not have been more significant, Britain underlining its global credentials on the eve of triggering Article 50 to leave the EU.
Attended by Prime Minister Theresa May and the Prime Minister of Qatar, His Excellency Sheikh Abdullah Bin Nasser Al Thani, day two of the event, which was hosted by the Department of International Trade (DIT) and Secretary of State, Liam Fox, took place at Birmingham's International Convention Centre. The focus of the event was investment opportunities spanning the UK`s regions. Among the opportunities flagged was Birmingham itself and the recently-launched portfolio of projects compiled by the 'Midlands Engine for Growth'.
But can the UK regions succeed in attracting more inward investment to support their growth plans?
The UK and Qatar share a strong and growing trade and investment relationship. In 2015, UK exports to Qatar totalled £2.6 billion representing an increase of 16% from 2014, while in the same year, Qatar exports to the UK doubled to reach £2.7 billion. Qatari investment in the UK is already extensive – its involvement in iconic schemes such as the Shard, the Olympic Village and Canary Wharf is estimated to be worth £35-40 billion. Property sector visionaries believe there could be scope to build on this by promoting projects in other parts of the UK.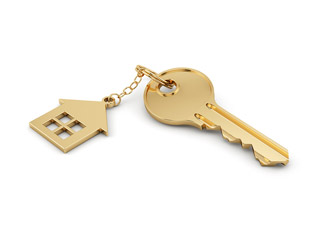 With Brexit negotiations on the horizon, and global instability, overseas investors are seeking security for their investments. If past experience is anything to go by, the strength of the UK legal system and its independent judiciary, combined with the pro-business agenda adopted by local planning teams such as those in Birmingham, could see levels of inward investment rise further in the year ahead.
Hosted by the Department for International Trade (DIT), the Qatar-UK Business & Investment Forum provided an opportunity to showcase the UK's commitment to delivering secure investment opportunities, which are capable of offering strong commercial returns in the longer term. The resounding message from delegates and speakers at the event was that the UK as a whole is a great place to do business; where local planners and policy makers are committed to delivering growth regardless of Brexit-related uncertainties.
The Midlands Engine for Growth is aiming to build on the region's strengths and grow its economy by £34 billion by 2030; creating around 300,000 additional jobs. To help further these goals, an impressive pitch book of development opportunities worth around £7 billion was officially launched at MIPIM earlier this month. With the Government's support in hosting international trade missions and reaching out to investors, the region is demonstrating its commitment to powering up the local economy and inspiring a new age of post-Brexit prosperity.
There is huge ongoing investment in transport and infrastructure, particularly in and around Birmingham. Encouraging investors to buy early in the growth curve is of course important to getting the region off to a strong start and encouraging others to follow. However, in uncertain times, a safe investment is essential, which means experienced international investors will scrutinise opportunities carefully.
If proof were needed of the UK's ability to provide robust real estate opportunities, its success in attracting a record number of investments by foreign investors in 2015-2016 should suffice. This success is based on a number of factors such as the planning system, which determines 80% of applications within the required eight or 13 week period. Sophisticated investors often like cities where planning controls are relatively tight: if they obtain consent for a high quality scheme, 1,001 cheap imitations are unlikely to spring up and swamp the market. This is particularly reassuring to early-stage investors who give their backing to major schemes.
Among other factors that demonstrate Britain's ability to offer secure real estate investments is its land registration system. The Land Registry, which oversees assets worth more than £4 trillion, effectively guarantees legal titles. It also helps to promote a transparent market by publishing price data.
Recent moves to reduce corporation tax rates in the UK are also helping to create a favourable environment for investors. While recent changes to the tax regime have undermined the use of offshore companies to buy residential rental properties in the UK, it is still possible to secure property investments on favourable terms by buying in the name of an individual or a trust.
The responsiveness of the UK legal system also means it can flex to meet the needs of international investors. Last year, prominent supporters of Islamic Finance in the UK including the CEO of Al Rayan Bank, Sultan Choudhury, and Mohammed Saqub, a partner at Shakespeare Martineau, pointed out that proposed tax changes would inadvertently damage the growth of Islamic Finance. The tax authorities responded swiftly by changing the rules. Local legal teams also have experience in structuring investments to ensure compliance with both UK law and Islamic financing principles.
Backed by these assurances of security, investors will be seeking out profitable opportunities. In Birmingham, developments such as the 270ft Bloc Hotel in Hill Street, city centre mixed use project at Smithfield and Curzon have already attracted significant attention.. In addition, the Government's recent promotion of multiple housing tenures (e.g. build to rent) is creating some exciting opportunities that offer stable long-term income and capital growth. Ongoing investment in connectivity and transport infrastructure is also expected to add value to commercial and residential projects in the years ahead.
Security is the foundation of every successful property investment and the conditions in the UK are right. As Brexit negotiations get underway, it will be even more important that ministers, regional leaders, lawyers and other dealmakers work together to ensure foreign investors are aware of the excellent opportunities coming their way across the UK.