Commercial property transaction activity was weak during the first month of this year, according to Capital Economics (CE). The firm reports: 'Commercial property investment made a disappointingly weak start to the year. However, we suspect that a lack of opportunity, rather than a lack of demand lies behind the softer data.
'Totalling £3bn, January's outturn was down by almost 40% compared to December. Nor can the drop be dismissed simply as a seasonal pattern. In value terms, this was the weakest January total for five years. And the number of deals was the lowest for eight years.
'In keeping with the recent trend, the latest data provided mixed signals on the amount of liquidity available in the market. With transactions falling more dramatically in number terms than in value terms, the implied average lot size of deals rose to £38.9m last month, a 15-month high.'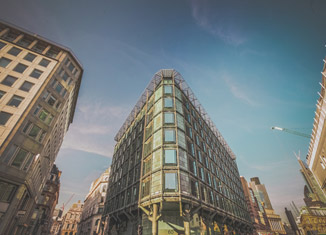 CE also found that there have been no major indications that investor demand is shifting too dramatically. The firm reports: 'Firstly, at 43%, the share of deals agreed in London, were broadly in line with historical averages. This is significant because it stands in contrast with the perception held by some commentators that London is on the verge of a dramatic correction. Secondly, there has also been no evidence to support the idea of an overseas buyers' strike. In January, foreign investors made around £250m more purchases than disposals. This was the seventh consecutive month in which overseas investors increased their direct exposure to UK commercial real estate. On the other side of these transactions, listed property companies and owner-occupiers made £137m and £254m worth of disposals respectively.
I ask Eduardo Gorab, property economist at Capital Economics, what he expects transaction levels to be like this year for UK commercial property. "We don't expect to see anything like the transaction levels seen in 2015," says Eduardo, adding "but we do expect it to be slightly up on 2016. We estimate total transactions this year to be £50-55bn. Last year the total was £49bn."
However, when you look at the value of commercial property deals as a 12 month average, it peaked at £7bn per month in 2015 and has been falling rapidly since then, down to around £4bn per month at the moment. The last time the 12 month average fell that fast was in 2007 and 2008 when a very strong sterling (valued at around $2 at the time) deterred overseas investors, but this time around sterling is at record lows.
I ask Eduardo if that is of concern. "We have found very little relation between the pound and investment activity, it might be a sweetener but it is not the main driver. Overseas investment has been increasing since the middle of last year."
If the rise in overseas investment is not related to a weak pound, why are they investing more at the moment? "After a very strong 2015, prices looked a little stretched and generally, before the EU referendum the UK was a lower yielding commercial property market than the rest of the EU. But since then, yields have been falling across Europe (as prices rise faster than rents) and there was a slight repricing in the UK which saw yields going 0.25% higher, so the gap has closed a little, so higher yields have been the main driver of investment activity lately."
Eduardo adds that a loosening of financial regulations in China and Taiwan has also helped the UK commercial property market and so has institutional investment, which, as a sector, has increased its exposure to real estate from 8% a couple of years ago to around 10% now. Will that percentage keep rising? "I think 10% is a sensible level to allocate to real estate but I really can't estimate whether that level will keep rising or not."
However, when looking at the value of investment deals in the UK, split into which sector is buying and which sector is selling, it is clear to see that over the past 12 months the market is being held up by overseas buyers and nearly everyone else is selling, including the institutional investors that deleveraged around £400m from UK commercial property last year. "That has generally been the case since the middle of last year," agrees Eduardo.
If that is the case, then what is of most concern is the fact that net investment by overseas investors has actually been falling every month since September last year, so despite the fact that the amount of money that overseas investors are spending on UK commercial is steadily rising, the amount they are selling is rising even faster and overseas investors are now very close to becoming net sellers. Considering they are propping up the market that is surely a concern?
But Eduardo concludes: "These are just monthly totals so the number can swing around quite a bit. The important thing to note is that net investment has only gone negative in three or four months since 2013."